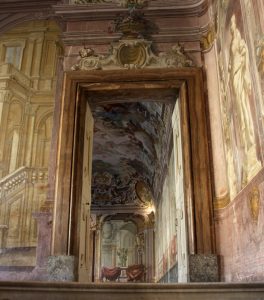 University of Naples Federico II Portici (Naples, ITALY), 9-14 June 2019
The 2030 Agenda for Sustainable Development of the United Nations signed on 27 September 2015 considers water resources as main keywords in three Goals:
Goal 2. End hunger, achieve food security and improved nutrition and promote sustainable agriculture
Goal 6. Ensure availability and sustainable management of water and sanitation for all
Goal 15. Protect, restore and promote sustainable use of terrestrial ecosystems, sustainably manage forests, combat desertification, and halt and reverse land degradation and halt biodiversity loss
The governance of water resources is horizontal to every development goal for the potential impacts on a combination of many important environmental, social, political, and policy drivers, such as global (incl. climate) change, population growth, land use change, economical and technological developments.
New technologies accelerate the achievement of the 2030 Sustainable Development Agenda and in particular the exploitation of Earth Observation data in supporting long-term protection of water resources.
The course is organized within the framework of the activities of the project EOTIME (Earth Observation Technologies for Irrigation in Mediterranean Environments), funded by ERANETEMED, and the project AMED-Agenda 2030 and the Mediterranean (COINOR, University of Naples Federico II), under the patronage of the Working Group on "Earth Observation for Land and Water Engineering" of the CIGR- International Commission of Agricultural and Biosystems Engineering" and the Italian Association of Agricultural Engineering (AIIA)-1st Section Land & Water.
http://www.agraria.unina.it/post-laurea/summer-school/international-summer-school
---
International Summer School on Natural Products
ISSNP: stay inspired!
The 3rd edition will take place in July 2019 at the University Centre – CESTEV in Naples, from the 1st to the 4th July and at the Hotel Pianeta Mare in Maratea from the 4th to 5th of July 2019.
This course is designed for PhD students and young researchers aiming to acquire an interdisciplinary and intersectoral understanding of the state of the art in Natural Products.
Led by academics from Federico II University, the participants will focus on Natural Products chemistry, biology, ecology, pharmacology and more.
A combination of lectures, seminars and interactive sessions will provide an immersive and challenging experience and team-based problem solving activities will help the participants to be prepared for future research studies in these fields.
In addition, interactive sessions on transferable skills, including teamwork, leadership, personal effectiveness, entrepreneurship and innovation, will give the participants training in order to combine research excellence with novel approaches in communication and dissemination strategies.
As an international summer school, ISSNP provides the opportunity to enjoy an exciting experience in a highly stimulating environment and in one of the most inspiring countries in the world, Italy.
Futher information on:
http://www.issnp.org/